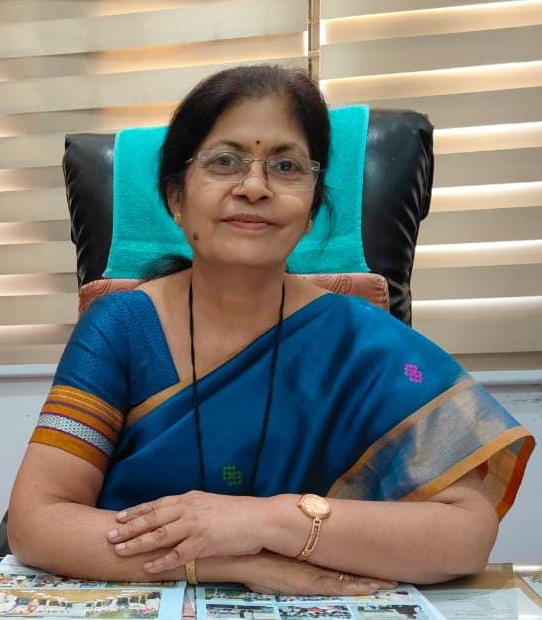 Dr. Jaya Bangale
Associate Dean & Principal (Acting)
College of Community Science, Parbhani
Message from Associate Dean & Principal
It gives me immense pleasure to welcome to the College of Community Science, VNMKV, Parbhani, which is one of the unique colleges of its kind among all State Agricultural Universities in Maharashtra. Till the Year 2017-18, this course was known as Home science. Which has been transformed to Community Science by revamping its curriculum for widening the scope of skill development,employability and entrepreneurship to the graduates.
Community Science is an interdisciplinary field of study having scientific understanding of the community concerned and to improve quality of life of individuals, family and community at large. Therefore this course has taken up a new dimensions. At present Community Science graduates have wide career options in various sectors like in Dept. of Women & Child Development, Social Welfare, Ministry of National Health Mission, various Govt. and Non Govt. organizations, Krishi Vidnyan Kendra, Schools & Colleges, Food Industries, Nutritionists/ Dieticians in hospitals, Interior Designing, Textile and Fashion industry, Event Management, Extension Education Services etc. On this background, in near future definitely many students will opt for Community Science under National Education Policy-2020 (NEP) as an open elective.
I express my deep sense of gratitude to all the existing and former authorities of the college, university and ICAR, New Delhi for their incredible guidance and support for developing this faculty in remote area of Marathwada region. Wish you all a very bright, prosperous, healthy and productive future ahead.